Magnum Photos was established after WWII, in 1947, by Robert Capa, Henri Cartier-Bresson and two others, to reflect their independent natures as both people and photographers – the idiosyncratic mix of reporter and artist that continues to define Magnum to this day.
Magnum allows fine photographers the ability to work outside the formulas of magazine journalism, often covering wars, conflicts, famine etc.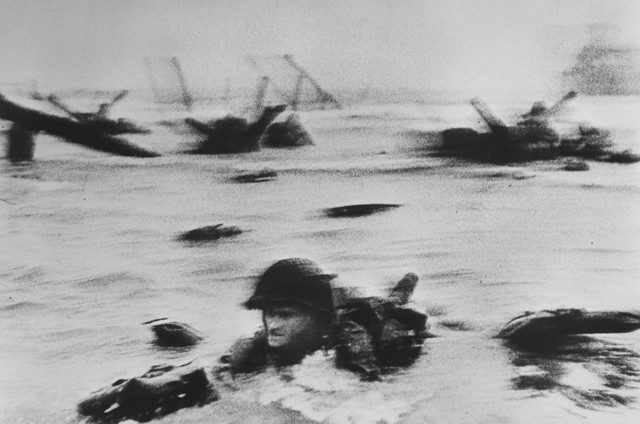 US troops assault Omaha Beach during the D-Day landings. Normandy, France. June 6, 1944. © Robert Capa 
If you find this challenging side of photojournalism interesting they are running a free Zoom lecture on 25th Feb, 5pm – 6.30pm, there will be time allowed for questions
"Magnum photographer Rafal Milach and Polish photographer and activist Karolina Gembara will discuss the role of socially engaged photographic practice with an eye to ethics, representation, power dynamics and social justice. Critically interrogating their roles both as image-makers and engaged citizens, they will analyse current rising right-wing populism in Poland and the numerous protest movements that grew as a form of resistance."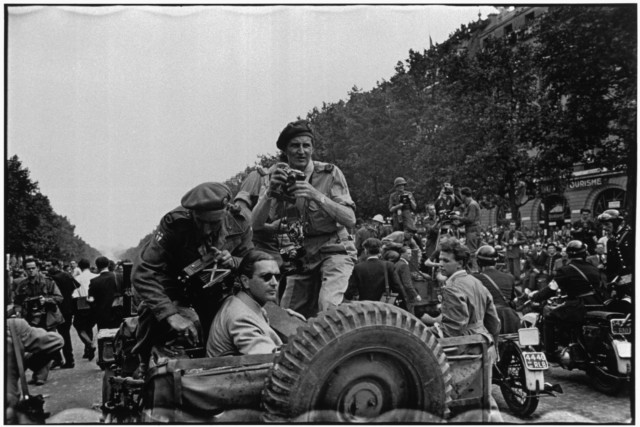 Henri Cartier-Bresson World War II: Liberation of Paris.