Club Programme for 2017 – 2018
This programme is free to all members – join here.  Talks are also open to visitors, when space is available.
Please see the calendar for up-to-date details and visitor charges
We have an exciting programme of events, competitions and great lectures this season, put together by our Programme Secretary Bruce Deacon
Highlights of This Year's Lectures and Talks
10th October 2017
Local Landscape/Flora/Fauna Photography by Daren Rose of WinterRose Photography
www.winterrosephotography.com    –    facebook.com/winterrose photography
Local photographer Daren Rose loves to explore the local landscapes and most of his images focus on local woodlands, heath lands and man-made lakes and reservoirs.
Daren originally got into photography whilst completing a Fine Art Degree at University and his background in painting still influences him today.  He tries to interpret the landscape through his images, rather than simply capture a photographic record of it.
Presently, 75% of his images are shot using film, in a variety of formats – 35mm, Medium Format, Toy Cameras, Wooden Pinhole Cameras and more. Basically, anything that can take a picture that will allow him to explore different ways of seeing and interpreting the landscape.
The presentation will focus on making the most of the local landscape and to challenge perceptions about what landscape photography can be about, focusing on the following…
Maximizing what's on your doorstep
Exploring the idea of intimate landscape photography vs the classic view
Using alternative photographic techniques to explore your local landscape, such as "Intentional Camera Movement", infrared and film cameras
The benefits of long term projects
31st October 2017
Wildlife Through a Lens by Tom Way
www.tomwayphotography.co.uk   –   facebook.com/tom way photography
Tom goes into what it takes to be a Wildlife Photographer.
Talking about the importance of light, the right angles and the emphasis on trying to compose a sellable image when looking through the lens.
Tom describes his adventures over the last few years and how he has gone from working in a gym to now taking wildlife images around the world and exhibiting them over the UK
14th November 2017
Street Photography – Life in Action by Damien Demolder
www.damiendemolder.com   –   facebook.com/demolder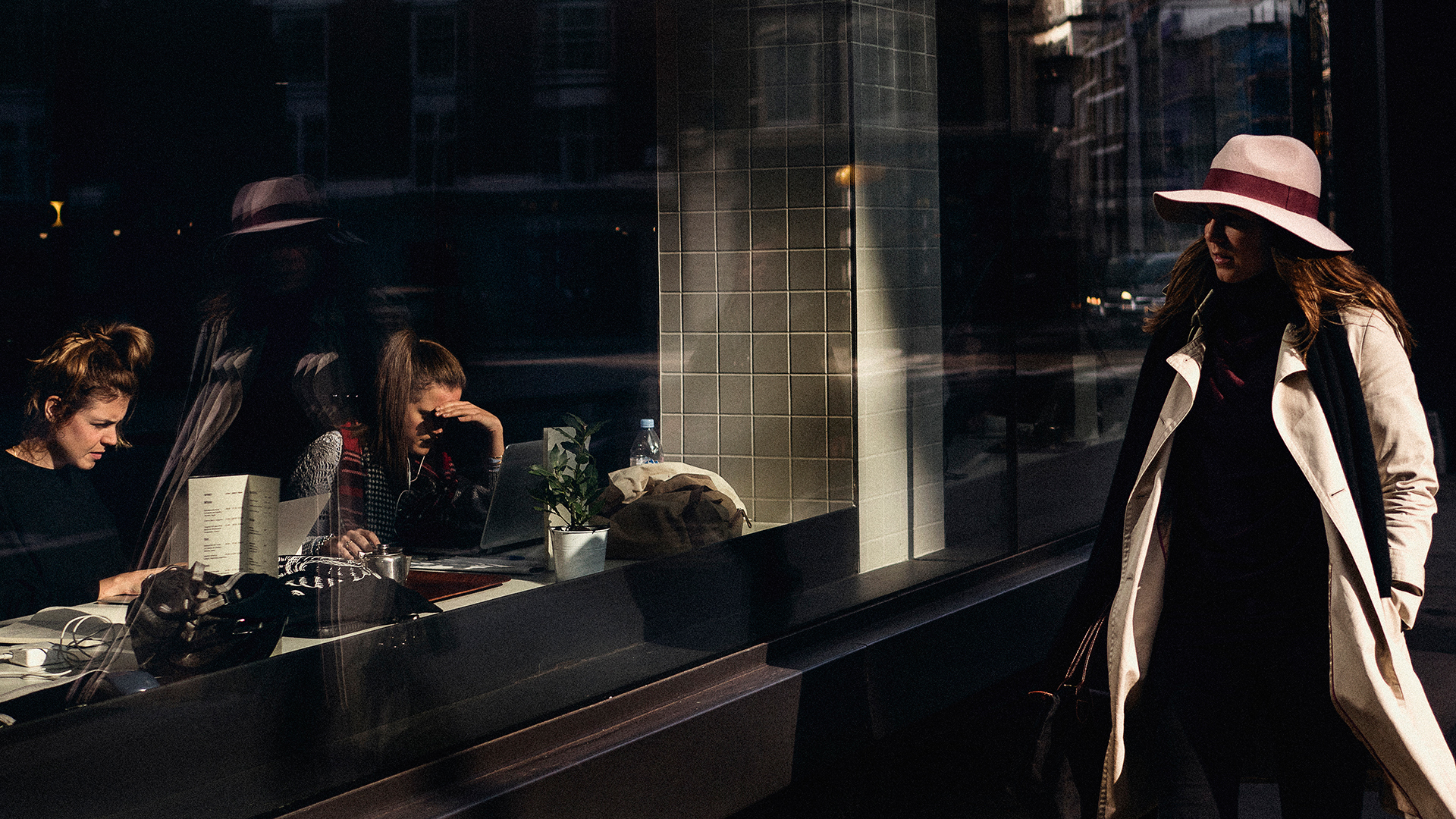 In this heavily illustrated talk Damien will explain his approach to street photography and how he uses light and exposure to grab the attention of the viewer.
The talk is instructive as well as fun and you will come away with new concepts to think about and a new way of looking at street photography.
Special Presentation
28th November 2017
Legendary Lee Miller and Back Stage at the Lee Miller Archives
by Antony Penrose
www.leemiller.co.uk   –   www.rolandpenrose.co.uk
Antony Penrose is Co-Director, Penrose Film Productions Ltd., the Managing Agents for the Lee Miller Archives and the Penrose Collection
Antony Penrose is giving two separate talks – the first being "Legendary Lee Miller" and the second "Backstage at the Lee Miller Archives"
Lee Miller first entered the world of photography in New York as a model to the great photographers of the day such as Edward Steichen, Hoyningen-Huene and Arnold Genthe.
In 1929 she went to Paris and worked with the well known Surrealist artist and photographer Man Ray and succeeded in establishing her own studio. She became known as a portraitist and fashion photographer, but her most enduring body of work is that of her Surrealist images.
In 1944 she became a correspondent accredited to the US Army and teamed up with Time Life photographer David E. Scherman. She followed the troops overseas on D Day+20.  She was probably the only woman combat photo-journalist to cover the front line war in Europe.
After the war she continued to contribute to Vogue for a further 2 years, covering fashion and celebrities and some of her portraits of famous artists such as Picasso are the most powerful portraits of the individuals ever produced.
Lee Miller died at Farleys in 1977.
2nd January 2018
Members Evening – Two Talks
India: People & Places, a Photographer's View by Richard Burn
Part travelogue with plenty of images, but from a photographer's perspective, covering equipment used, settings etc.
The difficulties encountered photographically from being on a non-photographic trip, shooting in the street, paying people to take their photos, social media, post-processing, etc.
Photo Books by Bruce Deacon
Instead of keeping your photos languishing on the computer, why not expand your creative side by producing a Photo Book.  The presentation will demonstrate how easy it is to produce a book which can then be shared by family and friends.
9th January 2018
Pictures in the Parlour – The Story of the Magic Lantern by Kevin Varty
Kevin Varty, a member of the Magic Lantern Society and well known lecturer and presenter, will take us through the history of magic lanterns, which were invented in the 1650s, some two hundred years before photography.
The talk covers developments in the lanterns from their heyday in the 1870s up to their demise in the 1950s.
It ends with a recreation of a Magic Lantern Show giving an insight to family entertainment in the Victorian era. All the lanterns, glass slides, jokes (and groans) are original items
Kevin will bring a rare dissolving view lantern with him to show how image projection changed over the years.
23rd January 2018
Flowers and Landscapes by Sue Bishop
Sue specialises in flower and landscape photography. Her aim is to create an image that goes beyond a simple record of its subject and becomes something more, and her compositions are a celebration of colour, light and shape.  Her distinctive images are impressionistic and ethereal, with a simplicity of composition, evoking her love of the natural world.
Sue has exhibited her work many times in venues including the Mall Galleries and the Oxo Gallery, London, and in 2004 she held a six week solo exhibition at the Royal Horticultural Society's Lindley Library in London SW1.  As well as selling prints of her images, she has contributed photographs and articles to photographic magazines and has sold work for use in travel brochures, calendars and books.  
Flower photography is a particular passion, and Sue has written two books on the subject, "Photographing Flowers", and "Digital Flower Photography". Her most recent book, "Color, Light & Composition", covers general principles of photography and is illustrated with both landscape and flower images.
Sue is an inspirational lecturer and experienced workshop leader. In 1994 she and Charlie Waite founded the photography holiday company Light & Land.
30th January 2018
History of the Bedford Camera Club by Martin Nellist
Mambers Evening. Founded in 1906, Martins presentation on the history of the Bedford Camera Club will be lavishly illustrated with numerous pictures from the club's archives.
Beginning with the founding of the Club in 1906 by a number of prominent Bedford citizens, the talk will illustrate the developments over the century with digitized versions of images taken by members, starting with glass lantern sides, onto smaller formats, through to the complete switch to digital including some of the progress made since the Club's centenary in 2006.
13th February 2018
50 Landmark Cameras That Changed Photography by John Wade
John Wade began his career on local newspapers, working his way from junior reporter to deputy editor. He was editor of the UK magazine Photography for seven years before becoming a freelance writer and photographer, and has written and illustrated numerous articles on camera history for photographic and other magazines in the UK, America and Australia.
John has also written, edited and contributed to more than 30 books on photographic history, photographic techniques and social history.
Johns talk will be in two parts.  First he will cover what camera collecting is all about – the how and why – tailored to an audience of amateur photographers rather than camera collectors.  This will be followed by a presentation called "Fifty Landmark Cameras".
John will bring along a few unusual classic cameras for members to look at and (carefully!) play with.
6th March 2018
Practical Monochrome in the Digital Darkroom by Mike Fuller
This will be a practical demonstration of the techniques to achieve the highest quality monochrome output from the digital darkroom, covering the whole subject from capture to printing.
20th March 2018
Travel Photography – Thailand by Kevin Gorton
The images in this presentation are from a photographic journey in southern Thailand in June 2017, although the talk is very much about travel photography in general and not specific to Thailand.
There are many stimulating images and, as always, the intention is to enable and inspire people to go out and be creative.
The talk  includes practical tips including field technique, getting the shot when it counts, photographing people in their environment and how to use visuals to tell a story.
Special Presentation
10th April 2018
Gavin Hoey
The evening will consist of "live" photography and processing.
It will demonstrate some great ways to light your photos and will be for all abilities with plenty of entertainment thrown in too!
Gavin is a full time professional photographer and trainer. He runs regular workshops and is known across the world for one of the most popular, free photographic training videos on Adorama TV. He has over 8,500 followers on Instagram and over 41,000 followers on Facebook.
Gavin is one of the most informative and entertaining speakers on the circuit. He often specialises in novel ways to build up and light your images to create unique and different pictures.
If you are not a BCC member we highly recommend booking your place in advance as seats may be limited.
---
Our programme
Lectures and talks from the visiting specialists above.
More great "Member to Member" talks and presentations from our best people where they pass on their knowledge in their specialist areas.
Internal and external competitions to challenge your creativity
Various events including social evenings and fun evenings